When trying to login to your VAMI interface (https://FQDN:5480), an error "Unable to login" is shown: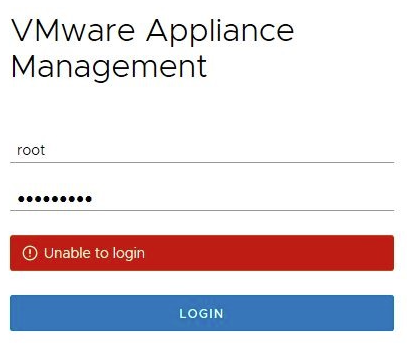 If the applmgmt service has been stopped, this can be the root cause.
Connect to the console of the virtual center appliance and enable SSH. Login with the root credentials and check which services has been stopped:
service-control --status


If the "applmngt" service is stopped, start it with:
service-control --start applmgmt
If you want to start all services use –all instead of applmgmt
Check your running services and if they are up, connect to the VAMI and it should be working!